TESTIMONIALS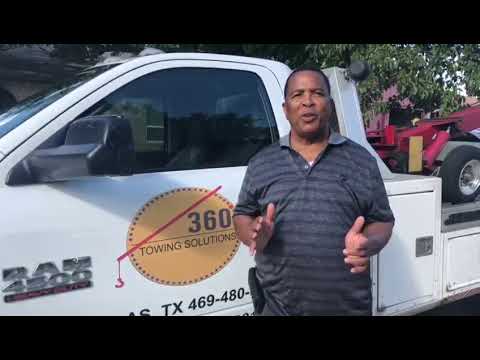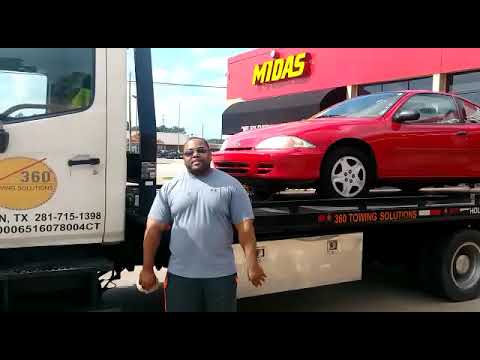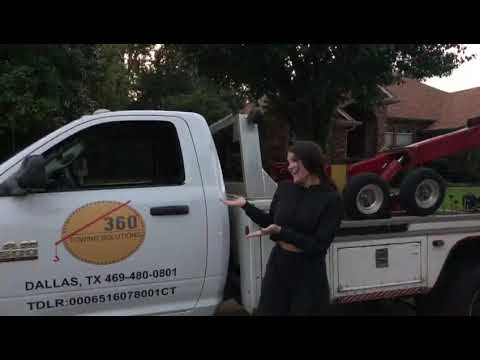 Semi Towing Service In Dallas
Top-Notch Semi Towing Services In Dallas, TX
One of the most frustrating things to ever happen to you on the road is when your car breaks down in the middle of the highway on a rush hour. Other vehicles are buzzing past you. Some are honking behind you because you're in the way. Others are even glaring at you – worse, they're cursing you – for driving a car that's old enough to break down in the middle of a busy street.
Yes, accidents are bound to happen. Sometimes, breakdowns are unexpected. And the only thing you can do when it happens is to stay calm and composed so you will know exactly what to do next.
Faulty battery
Flat tires
Damaged wheels
Alternator problems
Faulty starter motor
Fuel problems
Problematic clutch cables
Broken or worn out spark plugs
Old HT leads
How many times have you had your car break down in the middle of a busy highway?
Semi Towing Services from 360 Towing Solutions In Dallas
The one thing that can make your life easier in the event of a car breakdown is a towing service. At 360 Towing Solutions, we offer the following semi towing services to help alleviate the stress that a car failure may bring.
When your vehicle decides to stall in the middle of a jam-packed street, you can be charged with obstruction, which is a serious offense that merits a hefty fine. The first thing you can do if your sedan, pickup truck, semi-truck, or trailer won't start or run anymore is to drive or push it to the rightmost shoulder away from the traffic. You will then need to call on a towing services company to get your automobile to a repair shop. This is where you will need 360 Towing Solutions semi towing services.
They offer a wide range of towing services, including the following:
Motorcycle towing
Heavy duty towing
Mobile towing
Flatbed towing
Medium duty towing
Light duty towing
Accident recovery towing
Commercial towing
Long distance towing
RV towing
Construction towing
Emergency towing
If you experience any mechanical failure in your vehicle, be it a private car or company truck, you will need roadside assistance to get your vehicle up and running again, or to tow it to a repair shop. Breakdown coverage includes diagnosing the problem, jump-starting the vehicle, and repairing it. It's important that you call on a company that has years of experience in semi towing services. This is why you should only entrust your roadside assistance need to us.
These are the roadside assistance services we currently offer:
Lockout services
Out of gas refill
Jump start battery
Change car battery
Recovery services
Accidents and emergencies on the road happen on a daily basis. Whether you drive a Mercedes-Benz or a Harley, or a semi-trailer or a flatbed, there are many reasons you could get stuck on the freeway and need emergency towing services from 360 Towing Solutions In Dallas. We provide emergency towing services 24/7 and all year round. All you need to do is dial our hotline and we'll send a semi towing Dallas TX expert immediately to your assistance.
Expert Dallas Semi Towing Company You Can Really Rely On
Changing your vehicle's battery or tire, or jump-starting it can be a lot of work, especially when you're already in the middle of the high-way obstructing traffic and taking every angry glare from all the other motorists. You don't have to get down and dirty yourself to fix something in your vehicle. Just call our semi towing Dallas hotline and we'll be there as quickly as we can. We're more than willing to get grease or dirt on our hands just to make sure you'll be able to reach your destination as soon as possible.
Contact Only the Best Semi Towing Company In Dallas, TX
You can't always know exactly what's wrong with your vehicle when it stops in the middle of a busy road. This can be quite frustrating not only for you but also for the other motorists who are in a hurry to get to their destinations. With that said, you need to call on someone you can trust to offer you any kind of assistance whenever, wherever. In Dallas, Texas, we are a name you can trust.
Long distance towing

Motorcycle towing

Flatbed towing

Mobile services

Jump start

Out of gas

Towing services
Our group is strongly driven with a mission to serve as the best vehicle towing service provider throughout Dallas as well as neighboring areas. We always see to it that every single call for our road assistance will be fulfilling and worth testifying for by every customer. As part of our commitment to our valued clients, we continue to adopt innovative methods in order to ensure that you will be served only by the best.
(972) 619-5012
Need More Information Get immediate help 24/7